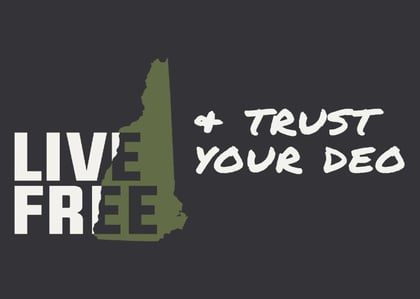 How Do You Know Who to Trust?
When it comes to armpits, we know a thing or two about how to keep them odor-free in a safe and effective way. We've been making our natural deodorants since 2011 and since then have shipped out tens of thousands to happy customers across the country.
We're not like other large manufacturers, either. From the very beginning of the product formulation process, all the way to sending your product out the door and checking in with you on social media, we make sure it's all done in house by our awesome team of employees.
When you receive a Sam's package on your doorstep, you can trust that it was made entirely from scratch with natural, quality ingredients and poured, labeled, and packaged by hand in our Atkinson, New Hampshire facility. But, how can you trust its effectiveness if you've never used it before? Easy, tap into those who have come before you!