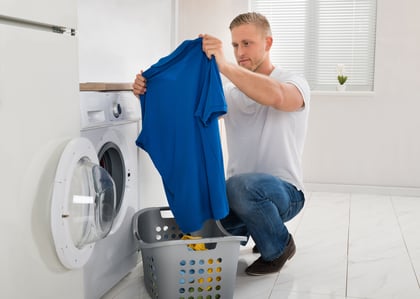 Deodorant Stains: Prevention & Removing
Stains. We've all been there, done that. We've all dribbled a sip of our morning coffee down the front of our dress shirts, dropped a French fry drenched in ketchup on our laps, and yellowed the pits of our light-colored shirts from a combination of deodorant and sweating throughout the day. While the former two scenarios are simply unfortunate accidents that might result in having to go new clothes shopping, deodorant stains are generally avoidable and should never have to be on your list of things to worry about. In fact, the majority of our customers never even encounter the issue, but it never hurts to practice prevention too!
So, what tricks can you keep up your sleeve to make sure your favorite shirt never suffers from those dreaded pit paintings?