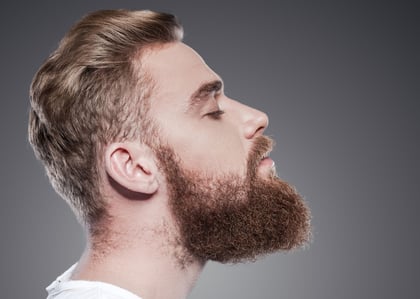 What Does Beard Oil Do?
Are you in the market for a quality beard oil, curious about what it can do for your facial hair, and searching for that magic, life-changing product that will make your beard hair grow faster? Good news! We've got a fantastic beard oil that can do a lot for you, though, we're sorry, it can't make your hair grow faster. In fact, there's really nothing you can do that will cause your facial hair to grow faster than it currently is.
Regardless of how fast your hair grows, your beard will always be in need of some TLC in order to look and feel its best, and this is where the use of beard oil comes in to play. Once you begin your daily beard oil application routine, it's sure to become your trusty confidence-boosting sidekick. But what exactly does beard oil do and how can it help to improve the condition of your beard?